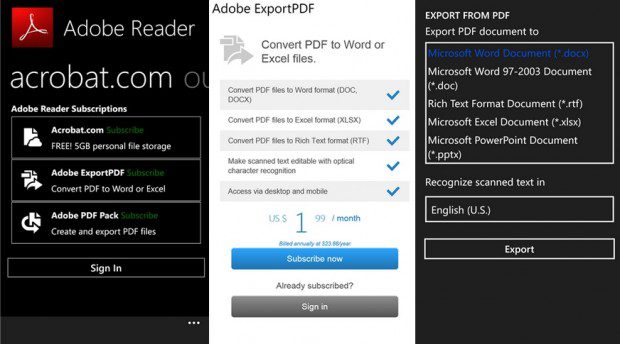 There has been a lot of calls for Adobe to update their PDF Reader app for Windows Phone.
The company has done just that, updating it to version 10.4.4.0. Unfortunately however the update is just a minor one, and does not include much requested features, such as being able to view multiple PDFs at the same time, or including a WP8.1 file picker.
Download it here from Windows Phone Store for free.