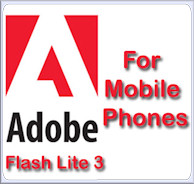 JKontherun reports from the recent Mobilize panel that Adobe wants Flash on Windows Mobile "for sure".
Gary Kovacs, the VP and General Manager of Adobe is said to have said "He knows how important it is these days for Flash support in the browser and says that we will see Flash in an upcoming Windows Mobile browser for sure."
We have seen several romours of a more modern version of Flash coming to Windows Mobile, and have even seen a leaked version of Flash 3.1, but an official supported version coming soon would be very welcome, considering the number of video sources like Hulu on the internet which rely on the software.
Abobe is set to launch its Photoshop Mobile at the end of this month, which relies on Flash Lite, so I expect we wont have to wait for very much longer.
Via JKontherun.com