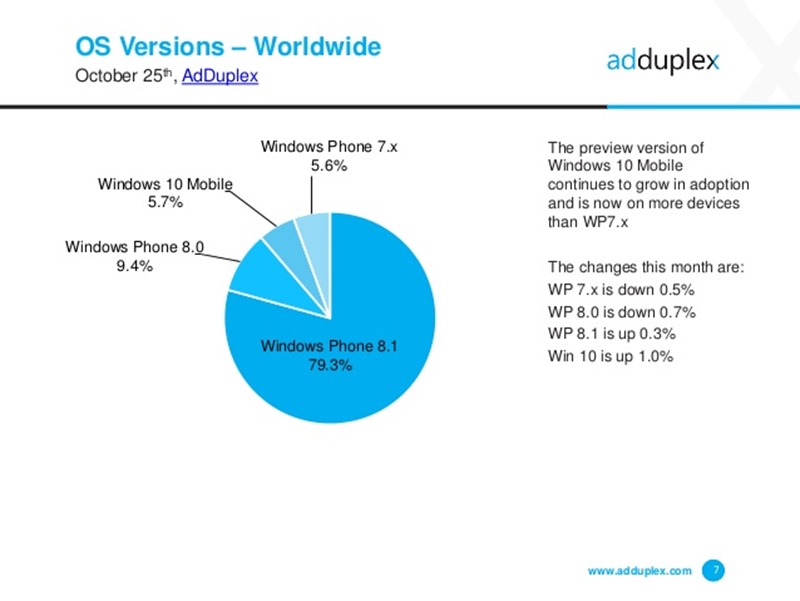 AdDuplex have posted their monthly device survey recorded on the 25th October from their network of more than 5000 apps running their cross-promotional software.
The most interesting finding by far is that now 5.7% of end users on their network are already running Windows 10 Mobile Insider Preview, which is of course a rather large number. In fact the number is so large it has overtaken the legacy installed base of Windows Phone 7.x handsets.
Despite Microsoft's strategy of diversification, Microsoft Mobile still holds 97.07% and increasing share of the Windows Phone market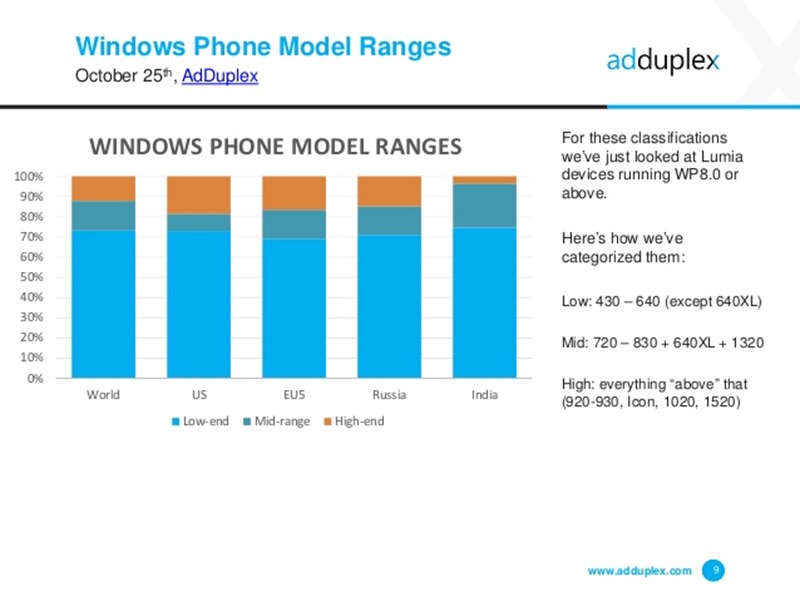 Another interesting titbit is the spread of low end vs mid-range vs high end handsets, with the EU market interestingly being quite a large market for mid-range and higher end handsets, but the Indian market rather small.
AdDuplex unfortunately did not report any new leaked handsets this month, but are running a survey for both users and developers which are giving away a Lumia 950 XL.
The aim of the survey is to reveal user / developer practice and usage habits towards mobile app monetization and should take no more than 10 minutes to complete. Try your luck here.
See the full October 2015 report embedded below:
[slideshare id=54462436&doc=wpstats20151025-151028053921-lva1-app6891]