Its the end of June 2015 and right on cue, AdDuplex has released their device statistics from their ad network for the past month with a few new details.
High-end vs Low-end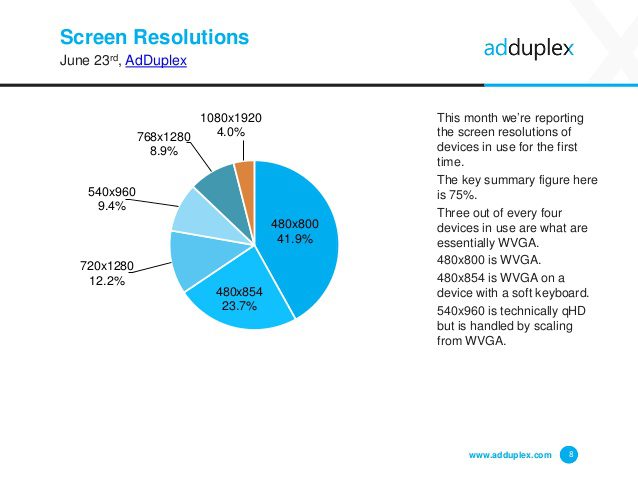 For the first time Ad duplex is providing a look at the ecosystem using the metric of screen resolution, allowing us to take a complete look at the breakdown of devices across price range,
Quite predictably the low-end sells more than the high-end with only approximately 13% of Windows Phone devices sold being flagship class (defined as 768p and 1080p and ignoring the 720p devices). Quite predictably, the sales of modern high-end devices are also much lower than that of previous generations, With only the 930 and 1520 to carry the bulk of sales, flagship sales haven't quite reached where they could be. Interestingly enough, the installed base of the newer flagship devices is just under half of the  older  devices despite being out for less time and having two devices limited and carrier locked.
The other grows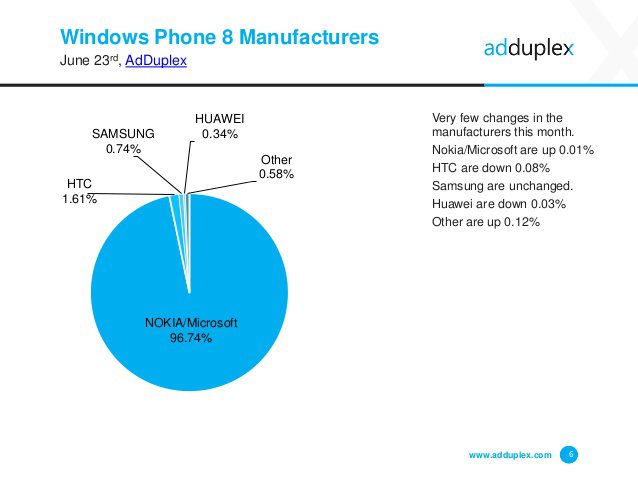 Microsoft Lumia may be steamrolling all other major OEMs in the Windows Phone front, but the "other" is still going strong and increasing. Ad duplex notes an increase of 0.12% by the new WRD OEMs. That's quite good as more sales is a good thing. But none of these OEMs are taking the market by storm, and some like Acer and Kazam have announced devices that amount to nothing more than vapour.
Windows Phone in general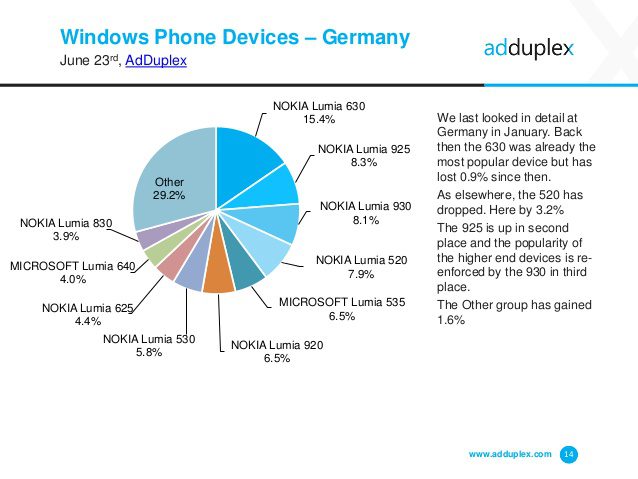 The Windows Phone market is generally unchanged. The Lumia 630 and 635 lead in many of these regions, usually trailed by the 530 or 535. The 520 continues to lose marketshare as time goes on. We do have some unique situations like the Germany where the Lumia 925 and 930 are 2nd and 3rd respectively. The Lumia 640 also enters the top 10 in Germany, one of the  few countries that we have data on where it's beginning to make an impact.
In regards to OS version, Windows Phone 8.1 is still the top dog with Windows 10 Mobile now at 0.4% as more people hop on the preview out of curiosity.
New devices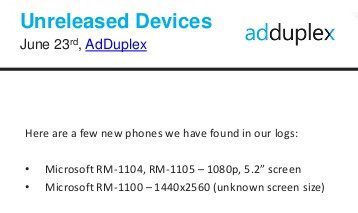 To wrap this up, two new devices turned up on the Ad duplex radar, The RM 1104 and the RM 1100, both high end devices in their own right. More details here.
Read the full details at the source link below and share your thoughts in the comments.