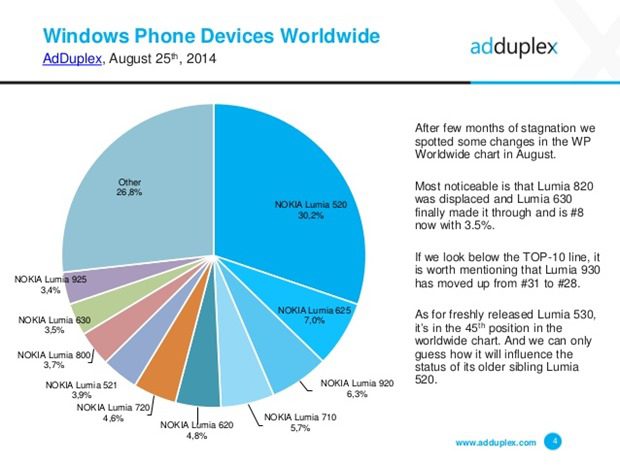 AdDuplex have posted their monthly Windows Phone stats collection on the 25th August.
The most interesting data from the survey is that the Nokia Lumia 630 is progressing quite well in the market, now taking up 3.5% of the installed base, suggesting a few million of the devices have been sold in the last few months.
In fact in USA the handset has 5.2% of the market, meaning more 630's have been sold than all HTC 8X or Nokia Lumia 925 devices. In UK the handset now has a bigger presence than the very popular Nokia Lumia 920, taking up more than 6.8% of the market.
As usual AdDuplex has also detected some new, unannounced handsets, including the NOKIA RM-1090/1091. Seen mostly in China and Taiwan this phone has reported screen resolution of 960×540 (qHD).
See the full report at AdDuplex here.