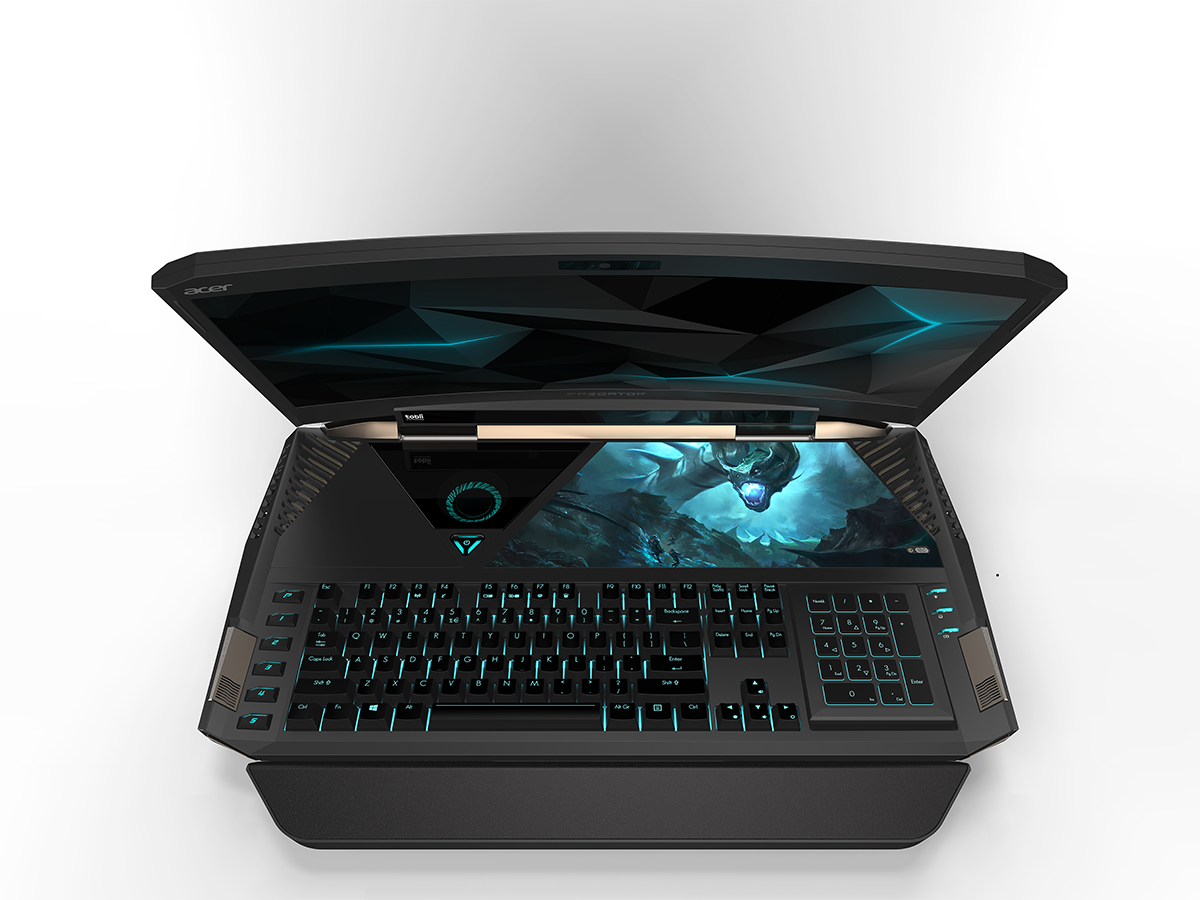 At IFA today, Acer unveiled a handful of new Windows 10 devices. The company introduced a couple of new laptops and some products for gamers. The company today revealed its newest gaming laptop: the Predator 21 X. To put it simply, the Predator 21 X is really powerful. It has two GeForce GTX 1080 GPUs, a 7th-gen Intel Core K-series processor, and five cooling fans to keep the device cool. With the Predator 21 X, you can get up to 4 TB of SSD storage, which is quite a lot — for a laptop, at least. You can also get up to 64GB of RAM on the Predator 21 X — and if this wasn't enough, Acer has also included Tobii eye tracking. There's also a mechanical keyboard built into the laptop, 4.2 sound system and most importantly, a curved 21-inch display (a 2560×1080 IPS display).
Here are some of the key features of the device:
Powered by Windows 10
Features the latest 7thGeneration Intel Core processors, 5 cooling fans and dual NVIDIA GeForce GTX 1080 GPUs in SLI for unmatched graphics performance
Full-sized mechanical keyboard featuring CherryMX switches, with customizable RGB backlight settings for each individual key.
SoundPound2+ (4 speakers and 2 subwoofers), 3-way audio and Dolby audio
Advanced cooling architecture with 5 system fans, 3 of which are ultra-thinAeroBlade metal fans, to extract excess heat for uninterrupted performance during intense sessions
ThePredator 21 X's numeric keypad also touts a unique design as it can be flipped over and turned into a Precision
Acer says it will start taking order for the Predator 21 X in January 2017. The company is yet to unveil some important details about the device, including things like the weight, as well as the price.