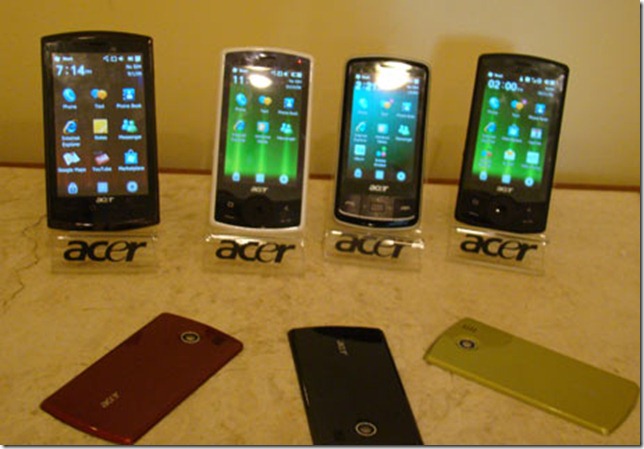 Acer's 2009 range
Digitimes reports that Acer is set to launch 3-4 Windows Mobile handsets next year, most low-end handsets outsourced to Inventec.
Acer, who recently expanded their mobile team to 750 members, will likely however keep some handsets in house, based on the Qualcomm Snapdragon platform, as part of their high-end range.
Read more at Digitimes here.