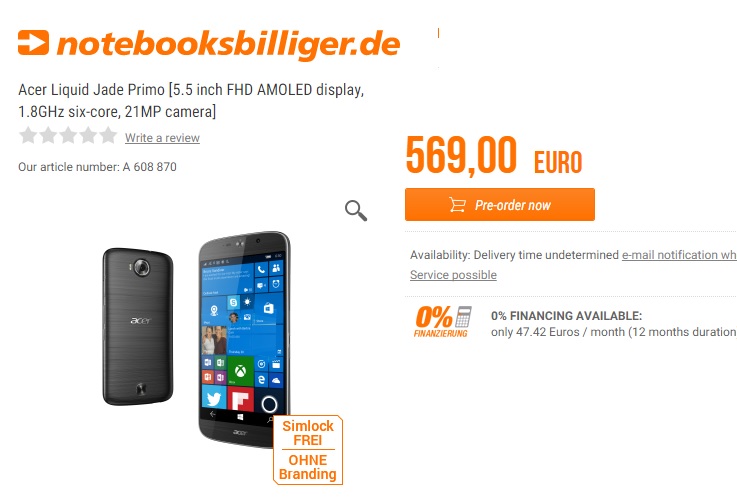 The Acer Jade Primo is not a cheap handset, and our dream Windows 10 phone, the HP Elite X3, promise to cost a lot more.
There is however a wave of Windows 10 Mobile handsets with the Snapdragon 617 processor set to launch soon which will bring Continuum to the mid-range.
According to German site Dr Windows Acer has just such a handset waiting in the wings, with a price of around 300 Euro.
Acer has not fully decided whether they will launch it yet, and will depend on demand from carriers and other potential enterprise customers.
Given that many of the already announced handsets, like the Nuans Neo and Vaio Phone Biz are not expected to make it to the west, Acer may have a chance to see significant demand in Europe with such an offering.
Continuum for phones is shaping up to becoming a compelling business feature, but its usefulness is so far untested in the real world, and it remains to be seen if this will indeed be what power Windows phone's progress in 2016.