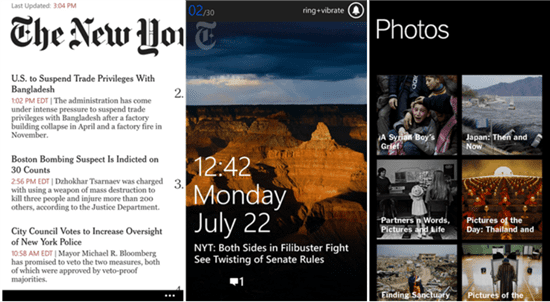 The New York Times app on Windows Phone Store and Windows Store has got a neat offer.  For this week only, you can enjoy all-access to The NYT at no charge.  Previously, you need a content subscription if you want to read more than three articles a day.
So under the current offer, you get access to all the exclusives, videos, special columns and more from the NYT.
There is no need to officially subscribe by giving your credit card information so there is no need to worry about remembering to cancel the subscription to avoid being charged unnecessarily.
The app is free to download in both the Windows Store and the Windows Phone Store. Download it here from Windows Phone Store.
via: Microsoft