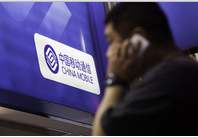 We have reported earlier that some Nokia CDMA handsets will be coming to China Telecom.  China Telecom is however one of the smaller operators in China, with only 62 million subscribers.
Now Marbridge Consulting reports that a general manager of China Mobile has confirmed that the network will soon also release a Windows Phone using TD-SCDMA technology.  TD-SCDMA is a China-only version of GSM 3G.
Pan Zhiyong, general manager, would not confirm which OEM will be releasing the handset, but way back in August last year we reported that Nokia was aiming to release a TD-SCDMA handset in China, making them the most likely actor.
China Mobile is the world's biggest cell phone carrier, with over 600 million subscribers, making the potential customer base 10 times larger. We posted an editorial a few weeks ago saying Windows Phone needed TD-SCDMA support to succeed in China. It seems we need not have been concerned after all.
Via TNW.com