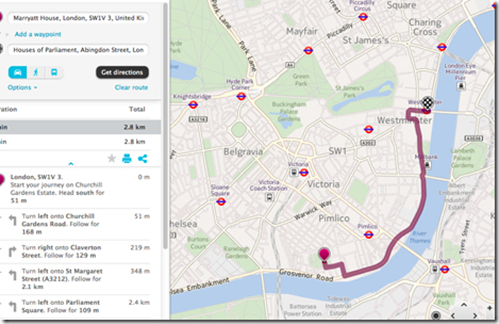 It has been a longtime since Microsoft's main location and mapping service, Bing, made any announcements regarding new features. With Nokia's updated maps and Nokia Drive apps that now include offline maps and public transportation capabilities, are we facing the unpleasant future where a core functionality, location and mapping on Windows Phones, will differ significantly between the OEMs with Nokia having the best experience while others lag behind with a more limited Bing feature set as it currently stands? The latter's experience outside North America and a handful of European countries leaves a lot to be desired to say it politely. I think Microsoft needs to address this sooner rather than later because I bet neither Samsung nor HTC, or the other smaller Windows phone device makers are happy about it either.
The situation worsens when you consider that the awesome Local Scout feature combined with Bing Vision, Audio and turn by turn directions are inaccessible in most countries. With the addition of 23 new markets onto the platform, I think a solution to bring a uniform premium mapping and location experience to all Windows phone needs to be tackled as soon as possible.
What do you guys think?