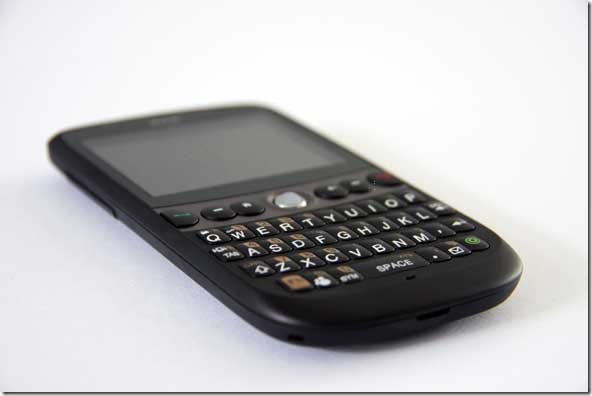 It seems when carriers don't fiddle with HTC's vision the devices come out a lot better. MobilityMinded has published an extremely detailed review of the HTC 's unlocked version of the HTC Snap, this being the one that include all the goodies like them off-set keyboard, inner circle, WIFI and the trackball, and have come away quite impressed.
Conclusions

Let me start this conclusion with saying that this extensive review of the HTC Snap has covered a lot of details, but there are certainly also features and aspects of the device which aren't covered now.

The specification list of the HTC Snap was already impressive with a super fast Qualcomm MSM 7225 processor, running at 528 MHz. With sufficient memory, and all possible types of connectivity onboard the HTC snap suits various purposes. Foremost the easy and fast device navigation with the Jog Ball and an excellent full QWERTY keyboard (with offset keys) make it simply fun to work with this device on the go. The hardware keyboard design and the offset keys reduce the risk of a typing error, fore my compliments HTC.

A big hooray also for the 1500 mAh battery, which results in charging the device not every night. On average use I can work about 2 days or a little more on one charge. The 1500 mAh battery is also helpful on the road, when using different types of radios (GPS, HSDPA, Voice) or when you use Wi-Fi to download a larger file.

With the introduction of the Inner Circle feature on the HTC Snap, I'm really curious if this is the starting point of more people-centric-communication improvements on the Windows Mobile Standard platform. Remember the official press release of the HTC Snap announcement back @ CTIA 2009, which stated:

"The HTC Snap is powerful enough for experienced business users looking for an affordable, straightforward choice for remotely synchronizing email, calendar and contacts with their Microsoft Exchange server. However, the flexible Microsoft Windows Mobile® 6.1 Standard platform allows the HTC Snap to also be simple enough for first-time smartphone users wanting to keep their family life organized."  [ref01]

I would describe the HTC Snap as a fast, stable & powerful no-nonsense device, which suits various needs. Therefore it is a worthy HTC S620 successor, and I truly hope that this great device will get an upgrade to Windows Mobile 6.5 in order to make full use of the Windows Marketplace (for Mobile) and other announced services for the Windows Phones.
Read the full review at Mobilityminded.com here.