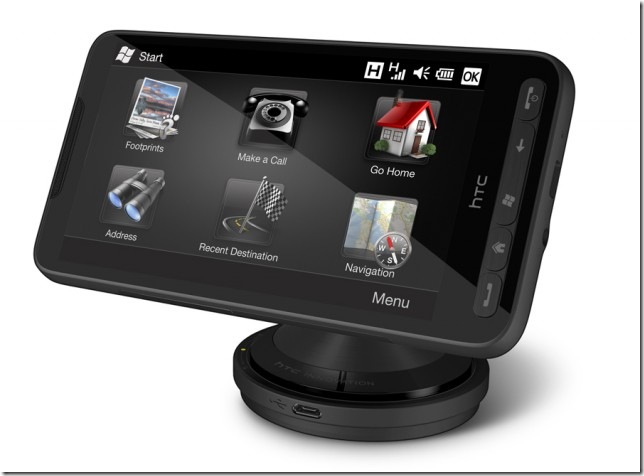 One of the most interesting features of the HTC HD2 wont be in the box.  The HTC HD2 car kit brings a stylish element to what is usually a pretty utilitarian gadget, and strongly  suggests  a use for the device which would justify the huge expanse of the screen beyond simply browsing the web.
The car kit consists of a suction cup with attached Gooseneck Device Holder and microUSB socket, a custom battery cover with what appears to be a sturdy attachment and charging port and an actual cigarette lighter car charger which ends in a microUSB port. The battery cover appears in addition to have a latch of unknown function.
The suction cup is said to be designed to attach to most surfaces of the interior, from a curvy dashboard to a smooth windshield. HTC has said the device will automatically detect being placed in the car kit and then launch the Navipanel  front end, seen above, which will give the user quick access to navigation features like Home or Address, and also to the Footprints photo geotagging app.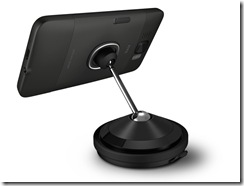 At present we do not know if navigation software will be bundled with the HD2, and which GPS app the front end will integrate with, but on the HTC Touch Cruise it was CoPilot Live which did the job.
Interestingly with the confirmed USB host feature, which is said to support a keyboard, this set-up could easily do as a makeshift screen stand for a tiny iMac-type computer or alternatively as a rather expensive charging dock
Expansys is selling the car kit for £65.99 here.