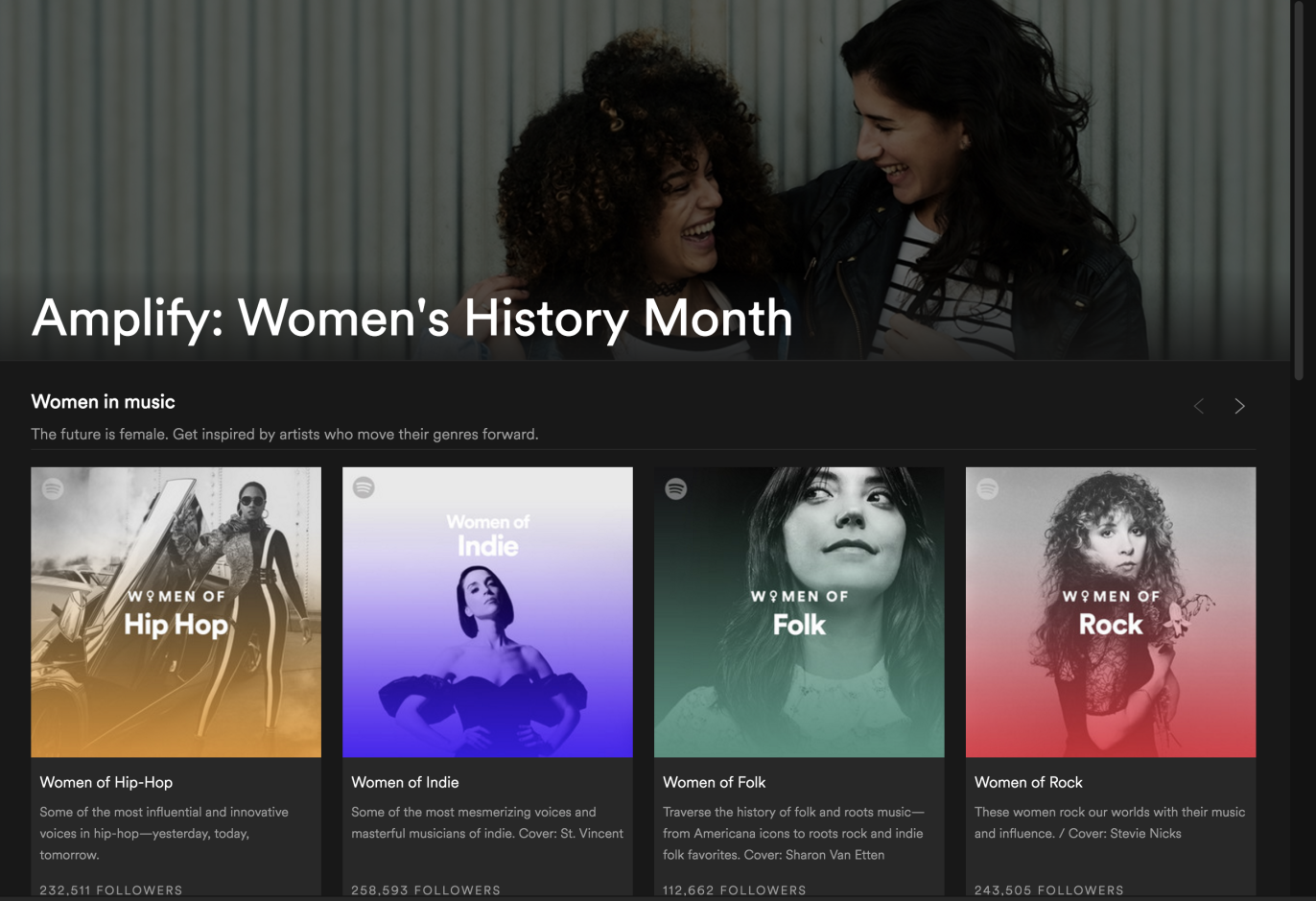 Spotify is launching a new feature — Amplify — to highlight the voices of select creators.
This feature has been made available to users in the US and Canada first, as well as a launch yesterday on International Women's day.
The firm has confirmed that the feature will be available all year round, and will be focusing on "amplifying" voices from various communities around marginalised groups like women, immigrants, mental health issues and so on and so forth.
The Amplify Hub this month features selections from female artists with Women in Hip-Hop, Indie,  and various other genres highlighted. The firm will also offer a dedicated Amplify: Women on the World Playlist that updates weekly with a selection of music from female artists.
It has been noted that while Spotify's Women's day seems fairly inoffensive, future topics like immigration and mental health could be more divisive among users along the political spectrum.
Personally, this writer is unruffled by tech companies pushing for the marginalised in society, and the initiative seems like a good one overall.
As Spotify goes public, it'll be interesting to see whether it takes more moves like this or plays it "safe" going forward.
Via TechCrunch.