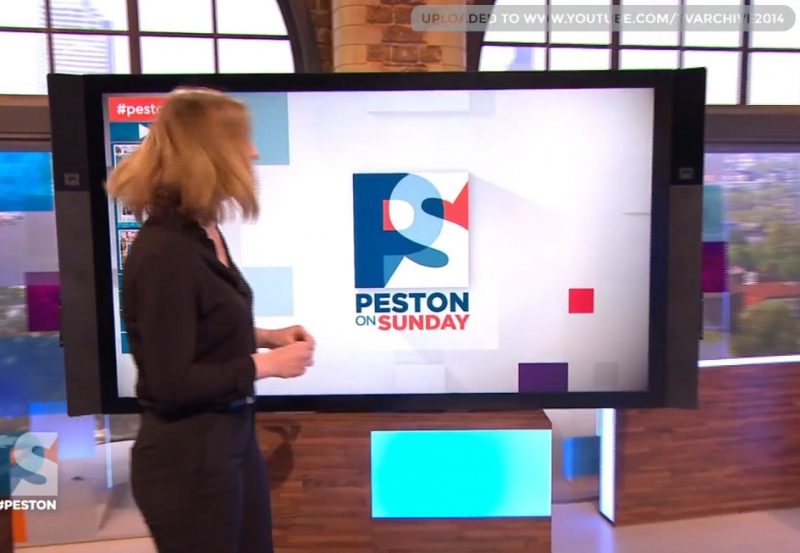 It seems Microsoft has found at least one buyer for their $21999 Surface hub PC.
The 84 inch model has just popped up on the set of UK TV network ITV's new talk show Peston on Sunday, where it has promptly been renamed Screeny McScreenface.
The Surface Hub is a touch screen Windows 10 PC which allows employees  to collaborate easily with apps like Skype for Business, OneNote, and other Universal Windows Apps. The device is powered by a 4th generation Intel Core Haswell processors, running the 64-bit version of Windows 10 Pro,  has an 84 inch 3840×2160 4K resolution screen powered by a Nvidia Quadro K2200 discrete graphics adapter and has dual cameras built in.
The presenter in charge of the device, Allegra Stratton, joked that most of the show's budget went on the device, and early reviews suggests it was somewhat overused, but I think its clear we will be seeing a lot more of this rather specialized Microsoft gadget in the near future. The screens just started shipping at the end of March and Microsoft has already said demand has exceeded supply.
Grab a brief view of the device at the 2:55 second mark in the video below: