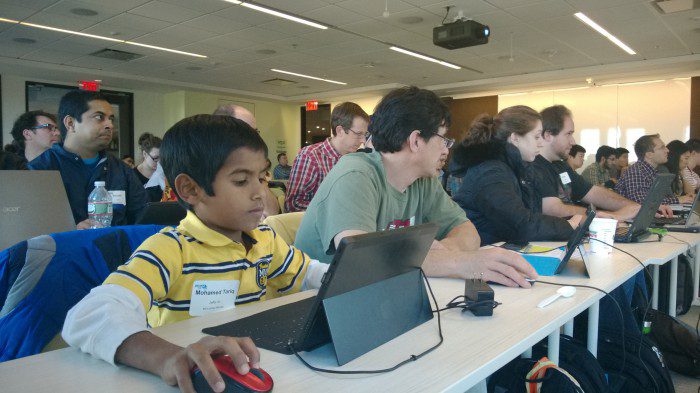 Mohamed Tariq, an eight year old kid has developed a Windows Phone app and his app has been downloaded almost 500 times since its release. He developed a Windows Phone app called Kids Zone that aggregates online videos from popular cartoons, like "Tom and Jerry" and "SpongeBob SquarePants." He used YouTube as the data source to make them into separate channels within his app.
Did he learn programming at his 3rd grade? The answer is 'No'. Tariq went to Nokia DVLUP Day in Boston in November along with his father and he decided to join other novices in a class about App Studio. This result was his Kids Zone app.
Microsoft released Windows Phone App Studio Beta last year which allows hobbyists, enthusiasts and new developers to create content-based apps from end to end, all within a web UI in few easy steps. Microsoft recently revealed that 350,000 developers of all skill levels have used Windows Phone App Studio Beta, resulting in 300,000 projects and 20,000 apps published to Windows Phone Store.
Source: betaboston via: Windows team blog