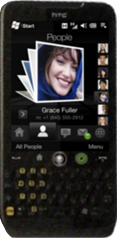 The BGR has been tipped of to T-Mobile USA's HTC line up for 2010, and apparently 8 different SKU's will be coming to the US carrier, half of them Windows Mobile.
We have seen some of the European T-Mobile line-up, and its likely the same handsets will be coming to the US branch also. This should be good news for US readers lusting after an HTC Trophy for example.
Read more at BGR here.