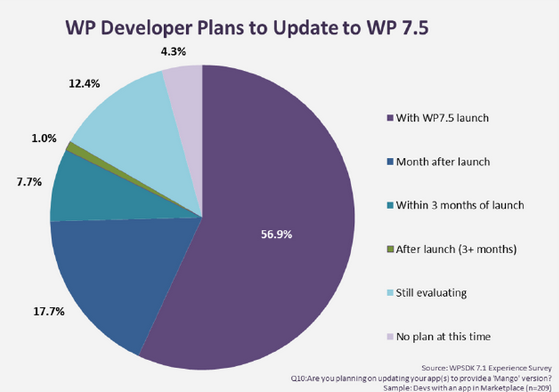 According to the results of a survey conducted by Microsoft of Windows Phone 7 developers, around 75% are planning to update their apps for Windows Phone 7.5.
This is particularly important because some stand-out features of Windows Phone 7.5, like Fast App Switching, will only work if applications are recompiled.
In a separate question it appears the main feature developers will be adding to apps is Fast App Switching, free with a recompile of the app with the Windows Phone 7.5 tools.  The next biggest (and relatively boring feature) they intend to use is local database access, but around 25% of developers are planning to do something interesting with sockets and the integrated camera streaming feature, which is certainly things we are looking forward to.
Which is the main feature from the list above which our readers hope developers bring to their apps? Let us know below.