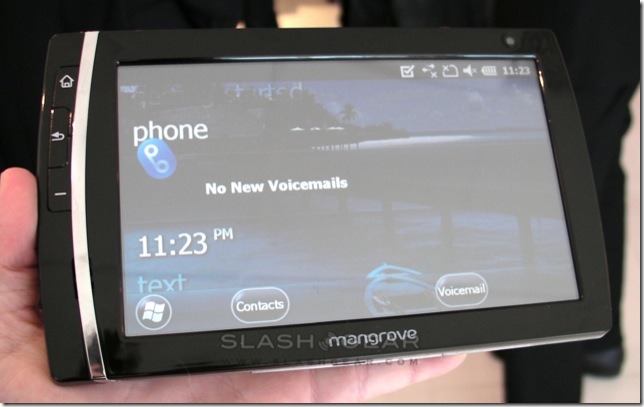 C-motech's Snapdragon powered Windows Mobile MID with its 7 inch WVGA screen was shown off at Qualcomm's event today. While the device has been shown off earlier (see the video below) this is the first time an official, not hacked device, has been seen in public with running Windows Mobile 6.5.1.
The device sports 3G, WIFI and WIMAX, so would presumably be at home on nearly any network, and is set to launch in Q1 2010 (presumably with Windows Mobile 6.5.1. firmly in place).
Read more at Slashgear here.