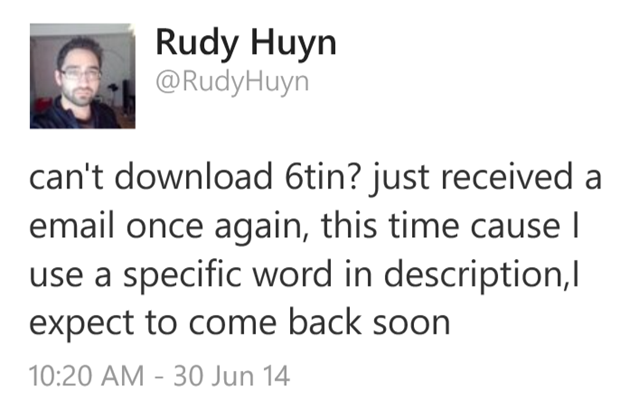 It seems Rudy is not having too much luck keeping his 3rd party Tinder dating app in the Windows Phone Store.
The app has once again been pulled, this time due to "a specific word in the description", presumably the word Tinder.
The good news is that Rudy expects to publish the app soon once again, making it his third try with this flammable app.