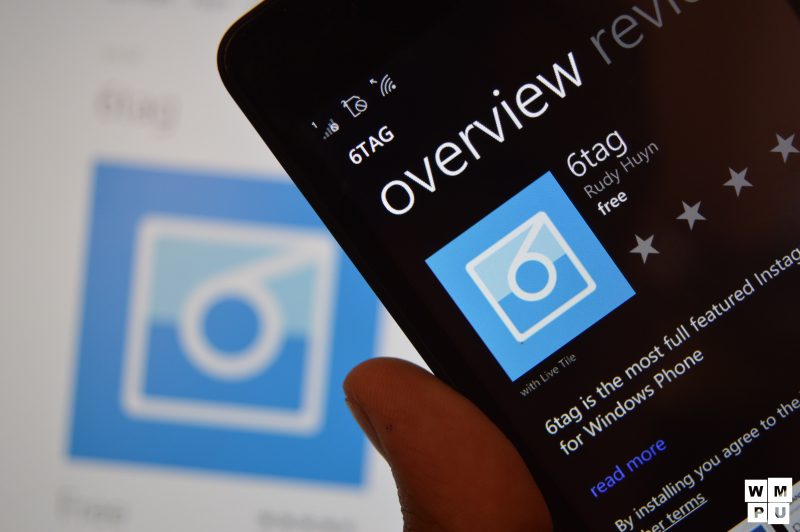 The popular dating app Tinder recently announced that they will now integrate Instagram account in user's profiles. If you opt to tie in your Instagram account to Tinder, the latest 34 images will appear in your Tinder profile. 6tag, the popular Instagram client in Windows Phone Store was updated to v4.1.4. This update prepares this app for the upcoming interaction with 6Tin Tinder client. Apart from this, this update also includes minor bug fixes.
Full Features:
• 100% original instagram filters: XPro-II, Earlybird, Rise, Amaro, Hudson, Lo-fi, Sutro, Toaster, Brannan, Inkwell, Walden, Hefe, Nashville, 1977, and others.
• Video recording with cut scenes
• Linear and Radial Tilt-Shift blur effects for extra depth of field.
• Instant sharing to Facebook, Twitter, Flickr, Tumblr and Foursquare, VK
• Unlimited picture uploads on Instagram
• geotag your posts
• Interact with friends through giving & receiving likes and comments
• Front & Back camera support
• create collage with a lot of customization
• blur your instagram pictures using your finger
• save your pictures on your phone when you post in high quality (up to 2048×2048)
• And much much more…
Download it here from Windows Phone Store.