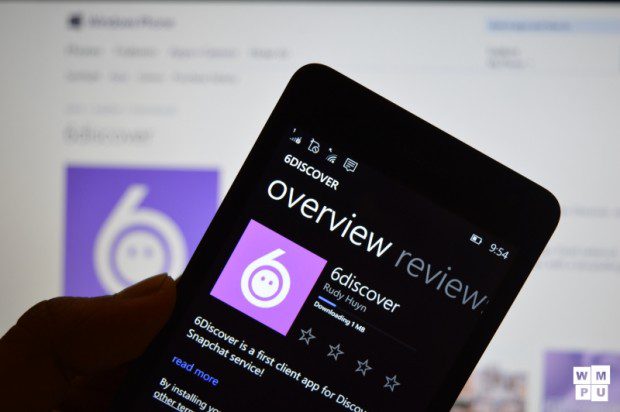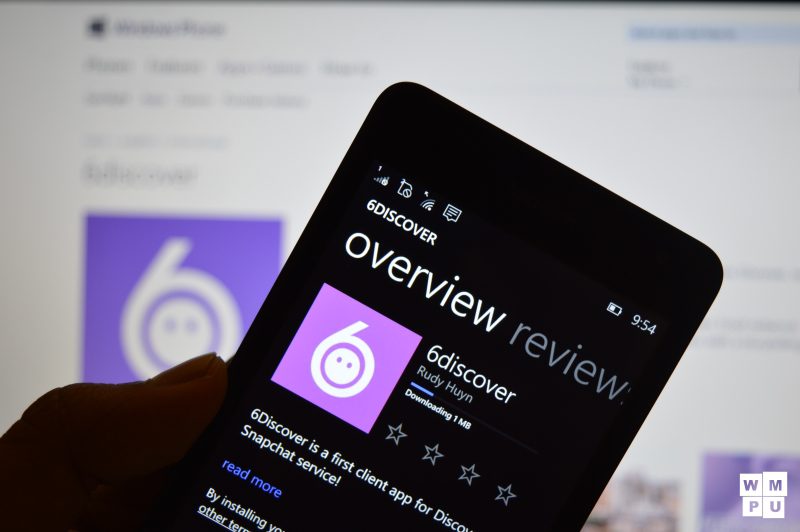 6discover was a third-party app by popular developer Rudy Huyn that exclusively focused on Snapchat's discover feature in an attempt to adhere to the principle of Snapchat's ban against third party apps. We won't go over all the details of Snapchat's war on Windows Phone again, but suffice to say, it appears that 6discover has just become another casualty.
Following Snapchat's earlier C&D email, the company has now moved to file an IP infringement claim against 6discover in the Windows Phone store. This time however, Huyn is not bothering to fight it. As you can see in the tweet above, he has no more time for Snapchat or Snapchat related matters anymore after all his attempts to work with the company have fallen flat.
This news should shock no one, Snapchat has never chosen to support Windows Phone and has at times appeared overbearingly hostile towards the nascent platform. With their new lockdown on third-party app solutions, it appears that until an official solution comes to the platform, all Snapchat apps for Windows Phone will prove to be -like the eponymous snaps – ephemeral. One thing is clear however, no matter how much Windows users petition or develop, Snapchat has all the power – and they can never lose at this game of wills.