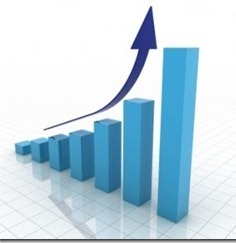 Russian blogger Eldar Murtazin has posted on his analysis of carrier chatter on Windows Phone 7 sales, and came to the conclusion that 674 000 Windows Phone 7 handsets ended up in the hands of consumers by the end of last year.
Eldar did not reveal his methods, but we can extrapolate US Windows Phone 7 sales to consumers fairly easily.
According to AT&T's Q4 2010 financials they activated 4.1 million iPhones that quarter. According to the NPD Apple's iPhone sales presented 19% of smartphone sales in Q4, and Windows Phone 7 2%. A short calculation later reveals 431,000 Windows Phone 7 handsets ended up in the hands of consumers.
With most Windows Phone 7 sales in USA a total of 674 000 is certainly possible, and would represent around a multiple of 3 of the around 200,000 Facebook App users at the end of last year. If that same multiple still applies then there are around 1.5 to 2 million Windows Phone 7 users at the moment. This would represent a launch spike followed by around 10,000 activations per day.
The question of course is how much it matters. Eldar calls it a catastrophic failure, and sales like this will certainly not set carrier and OEM hearts on fire.  At the same time Microsoft is clearly not giving up on the OS, with many improvements and increased distribution coming by the end of the year.  In many ways the first wave of devices served as a foot hold for the OS, and it will be up to Microsoft to leverage it into an OS which attract consumers at a better rate than currently.
Thanks Just Visiting for the tip.