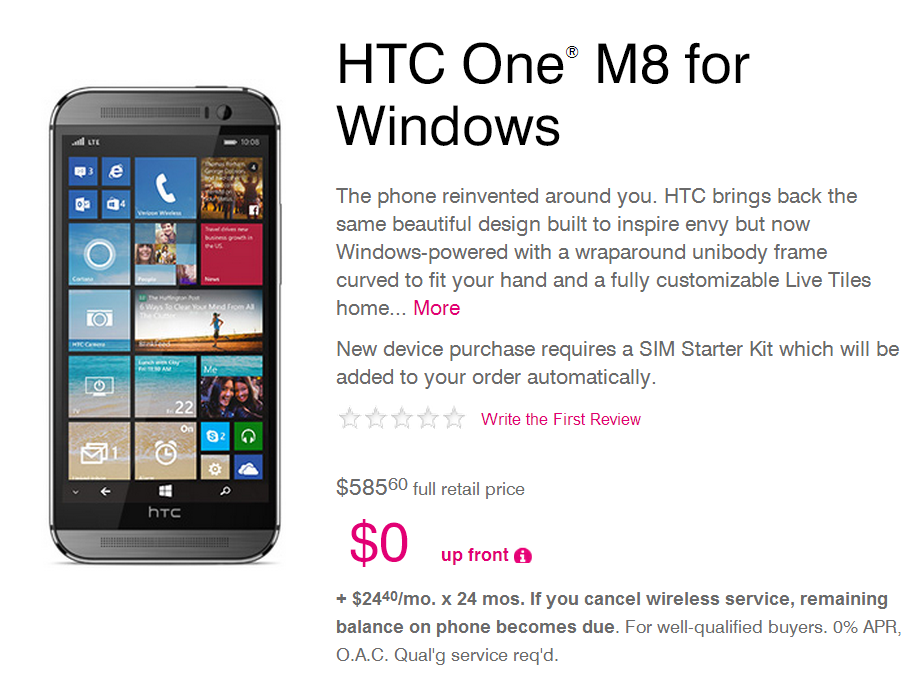 You can now pick up the Windows Phone flagship for the holiday season, the HTC One M8 for Windows, from 3 carriers in USA, including the latest, T-Mobile USA.
The Uncarrier is selling the handset for $585.60 commitment-free or $24.40 per month over 24 months (excluding service).
The well-featured handset sports a Snapdragon 801 processor and 2 GB RAM, making it the fastest Windows Phone benchmarked so far, and has several unique features found nowhere else in Windows Phone, such as its Dotview case, infra-red remote and special Duo Camera and dual-front-facing Boomsound speakers, only let down by the middling performance of the 4 megapixel rear camera.
Grab the handset at T-Mobile here.
via wc