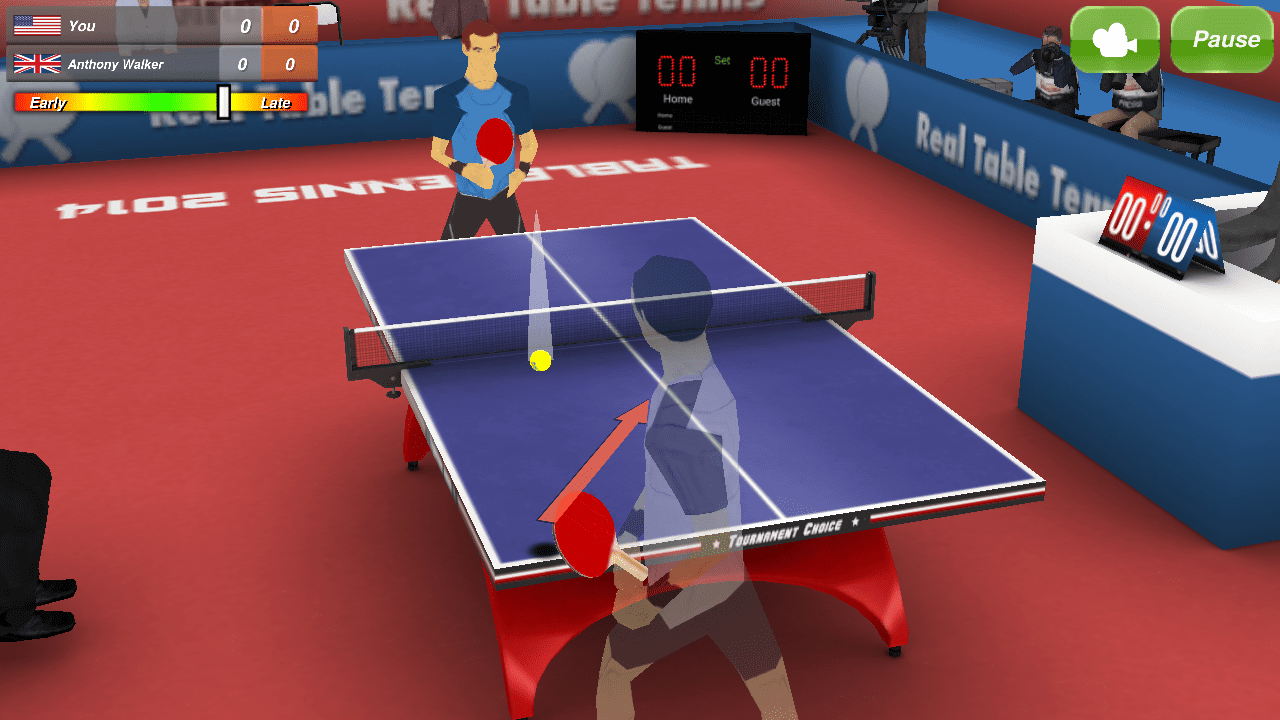 I have been waiting for this game for a while now. This is the first realistic 3D table tennis game and its very, very good! This game is simply called Table Tennis on Android, but is by the same developer.
The game features:
Online Multiplayer, Realistic Physics and Intuitive Controls make this the Best Table Tennis Game for Mobile. Swipe your finger to send the Table Tennis Ball flying in a direction you want, it's easy to learn and challenging to master. Feels like playing Real Table Tennis!

– International Table Tennis League
– 20 Unique Table Tennis Players to Challenge
– Table Tennis Career
– Online Table Tennis Multiplayer
– Realistic Physics
– Beautiful 3D Graphics
– Leaderboards
Download Table Tennis 3D for free here.
Age of Winds has over 50,000 download on Google Play and shouldn't do too badly on WP either. It brings adventure, strategy, simulation, and more into one, well made game.
-Huge game map with more than 35 ports
-Mind blowing 3D graphics.
-Super advanced AI in battles.
-Tons of special weapons and upgrades.
-Magnificent ships.
-A huge verity of weapons.
 Download Age of Winds 3 here.
Clash of Lords 2 brings a top strategy game to your screen. Also with over 52,000 downloads on Google Play, there is no reason to not try this game out for free.
1. Take Charge in Clash of Lords 2! Real-time command of your Heroes' battle skills. More Power = More Fun!
2. Mercenary Mania! Pair Heroes and Troops in Clash of Lords 2 to form invincible teams with the all-new Mercenary mode!
3. Exhilarating & Easy-to-Play! Training troops is a thing of the past! Get into the heat of battle faster than ever with Clash of Lords 2!
4. The Wild Bunch Are Here in Clash of Lords 2! Choose from a cavalcade of Heroes each with unique skills and abilities!
5. Play Your Way in Clash of Lords 2! Four Battle Modes for non-stop action. Master the Lords League, Resource Raids, Solo Campaigns and Hero Arena to reign supreme!
6. Guild Camaraderie! Rally your friends for more thrills and spills in Clash of Lords 2 Guilds!
7. Free to Play




Download Clash of Lords 2 here.

(1GB RAM only)
Source: Windows Phone News