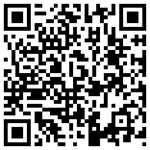 Nokia has bizarrely slowly been building their Instagram tribute app #2InstaWithLove into a real photo filter app.
The company has just unlocked a 4th filter for the app – the Nightshot effect, to add that dive-bar look to your photos.
At this rate, one day Nokia will just add compatibility with Instagram's network and the whole hullabaloo will be over and done with.
Find the app in the Windows Phone Store here.
Via WindowsPhoneApps.es.