Microsoft is is still constantly updating its Windows 10 native apps, and today some of these received updates in both PC and mobile, with the Mail app adding a nice new feature for the user.
The Mail app now offers the new ability to undo deleted items right when you delete them, if you regret this action. Also, there's a new "What's New?" screen when you launch it for the first time after the app update, showing its new functions.
The Calendar app, in its turn, looks to be the same, with no new clear addition in this round.
Gallery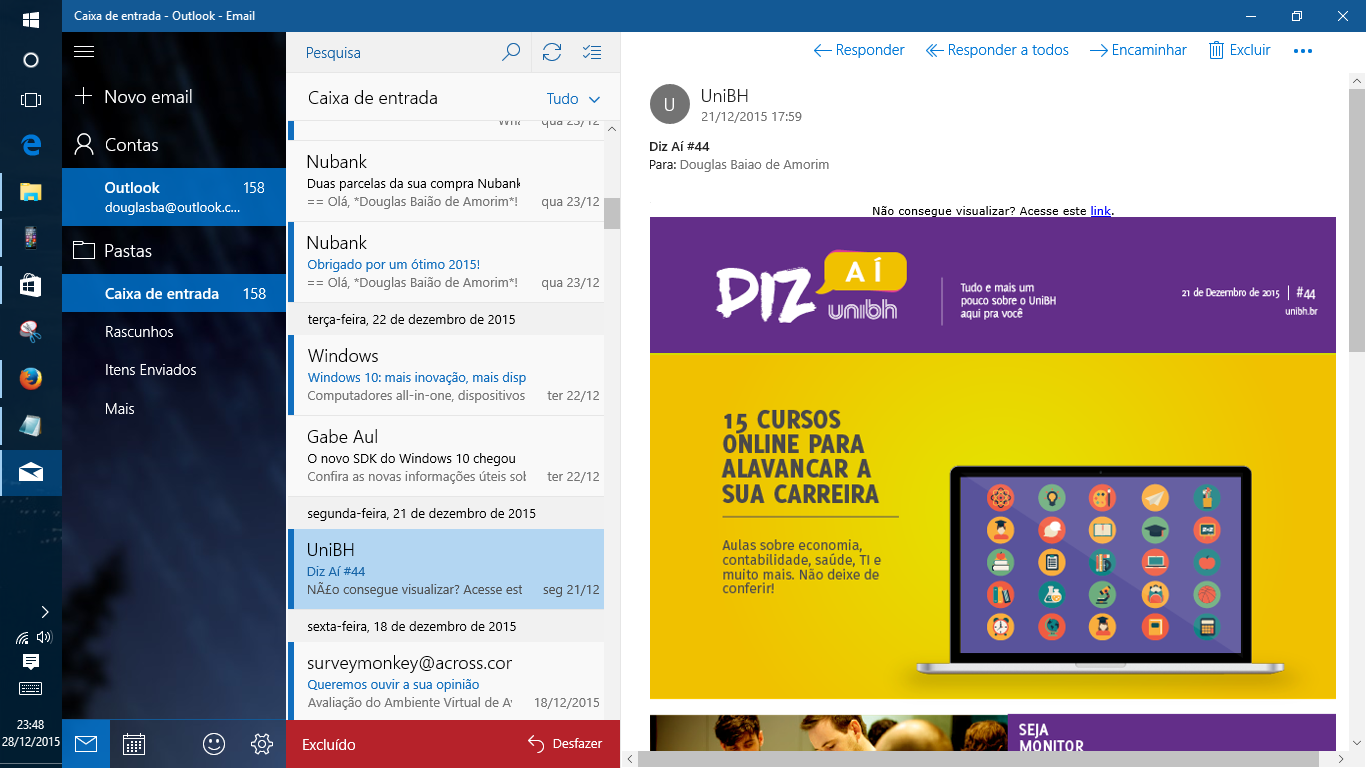 In order  to update, head to the Store app or just click the link below.
With no apparent changes, the Alarms and Clock app has also been updated. No changelog was also provided. You can also update by clicking below.
Have seen any other change? Please, tell us!