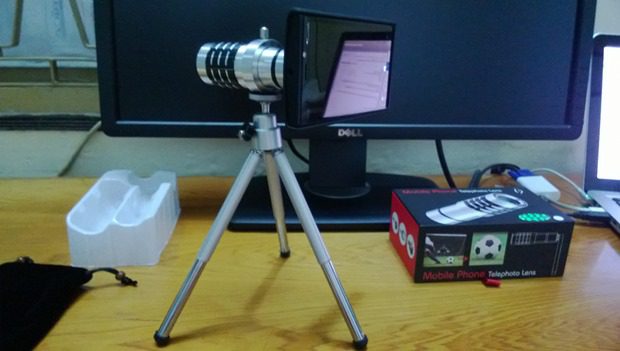 Winphoneviet has decided to satisfy our curiosity and review that pretty affordable 12x telephoto lens for the Nokia Lumia 920.
The aluminium and glass device comes with its own tripod, and WinPhoneviet reports the build quality was surprisingly professional and the assembly surprisingly solid, given the cost, but that attaching the lens can be somewhat tricky, and that the flash is covered, but for long distance photography this really should not matter.
The tripod also holds your phone solidly, meaning you will not have to worry about it tipping over.
Of note is that, due to the telephoto lens, long distance shots will be blurry if hand-held, making the tripod an essential part of the assembly. Pictures should ideally be taken by tapping the screen.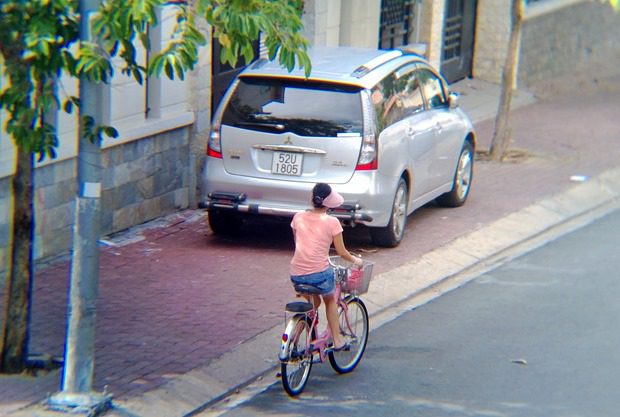 Even then the area outside the central focus region tends to be out of focus, but this can simply be cropped if need be.
WinPhoneViet concludes the EOS 12X Telephoto Lens is a very worthwhile accessory for your Lumia 920 and that it will push the photography capabilities of your Lumia 920 to another plane.
The whole kit is only $31.99.  Buy it at Amazon.com here.
Read the full review and see more sample pictures at WinPhoneview here.