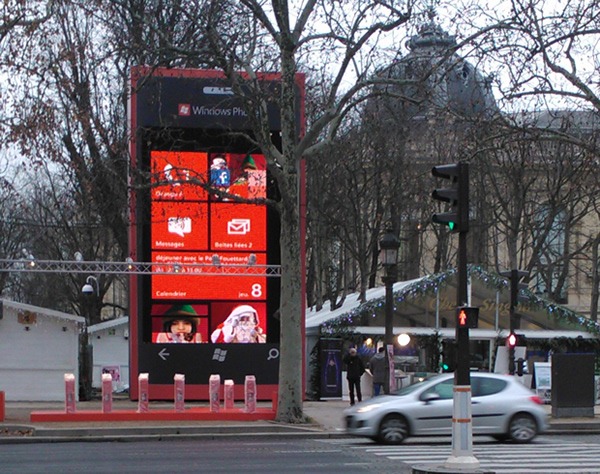 As rumoured, giant Windows phones have invaded Europe, showing up on the Champs Elysées in Paris and looking very much like a Nokia Lumia 800.
The "handset" will be on display for 10 days, and will be officially unveiled tonight. The exhibition is interactive, and will allow passers-by to send messages to Santa for example. There will also be Windows Phone handsets for the crowd to try out.
Read more about the marketing stunt at Professeurthibault.fr.