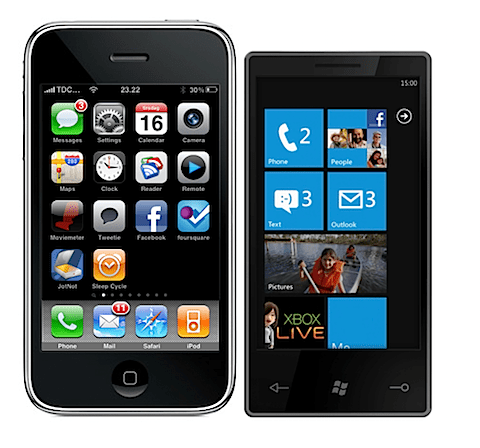 This is some sort of interesting news we came across today. In the ongoing patent war between Apple and Samsung, Apple's patent licensing director Boris Teksler revealed in court that Apple has licensed its iOS design patents to Microsoft. He also said that even though Microsoft has got license, they can't create a copy of the design as Android/Samsung did.
Apple's decision to license its design patents to Microsoft was consistent with its corporate strategy, Teksler said, because the agreement prohibited Microsoft from manufacturing copies.

"There was no right with respect to these design patents to build clones of any type," Teksler said.
Even though Microsoft has some sort of design patent licensing agreement with Apple, they took a different path with a completely new design experience for Windows Phone which eventually led to company wide design refresh.
Do you think Microsoft can inspire any design elements from iOS that will improve Windows Phone experience ?
Source: Reuters